I have come to the conclusion that the more I cook, the less I measure. Now I am not sure if this is an ego thing—like now I think I know what I'm doing so why would I measure? Or maybe I've just realized it's a whole lot easier using shortcuts. All I know is my measuring and precision skills have gotten progressively worse throughout the years.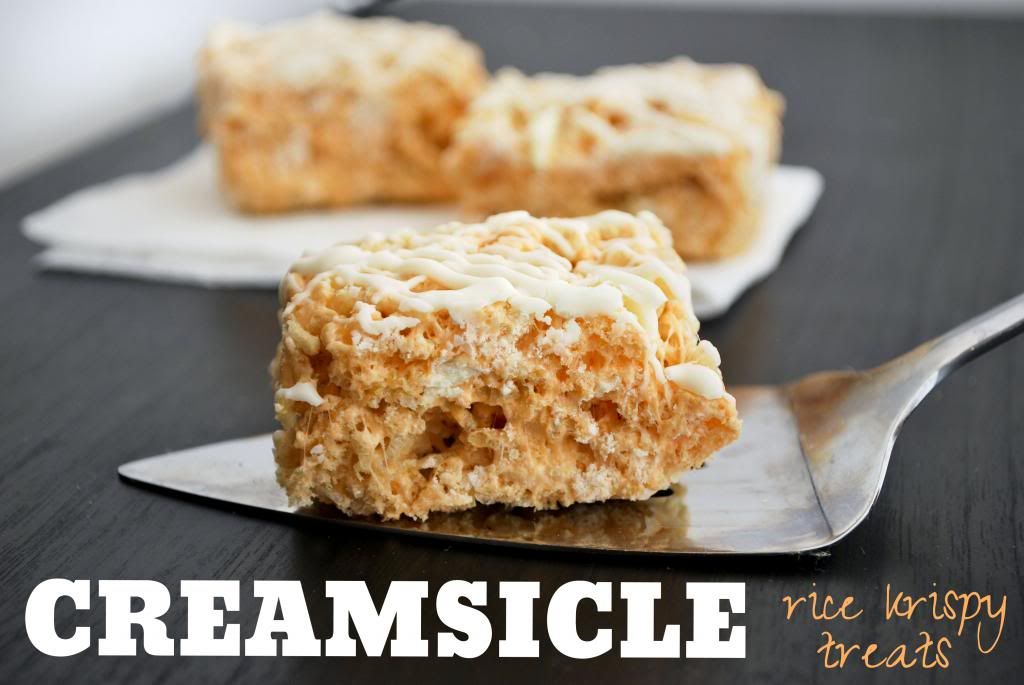 I remember being young and methodically following the instructions on the Bisquick box. Now I'm lucky if I pull out measuring cups. My husband was watching me work my pancake magic one morning and asked if I had any idea how much flour I'd just added. Ah husband... what can I say? He is an accountant. Precision is key. He measures out the chocolate chips when he makes cookies... who does that? Just throw some in until it looks good, right?... Right? (I hear crickets chirping... although there is a family of them living in my garage right now so that might be why)
I'm sure there are those out there who actually still do measure. Bless you, I am sure your pancakes turn out perfectly light and fluffy every time. I can't say mine do—I bat more at about .750. Which is why my forte lies in rice krispy treats. These little beauties. They don't judge. A few extra marshmallows Sure. A handful of coconut? Why not. The more the merrier.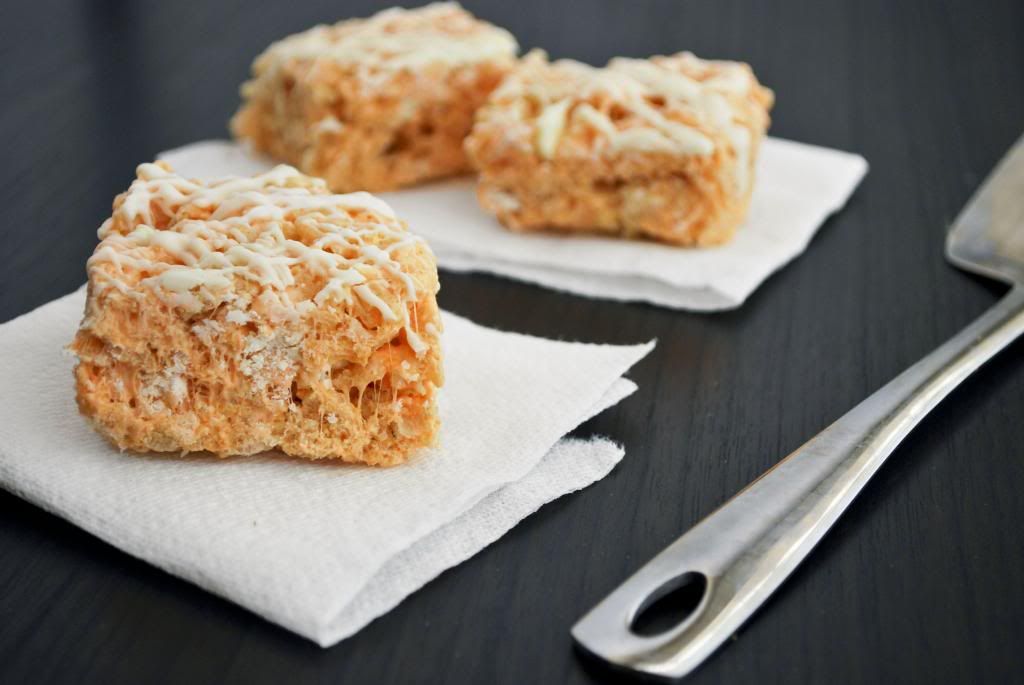 So let's end this measuring rant with a rice krispy treat yes? This is a good one.
Creamsicle. Dreamsicle. 50/50 Bar... how many names can you come up with for this orange and cream flavored ice cream bar? Whatever you prefer, this is the rice krispy treat version! It has the fruity orange flavor running

throughout

the marshmallows, then the white chocolate chunks and drizzle give it that sweet creamy flavor. Yum-o! Sign me up for a dozen please.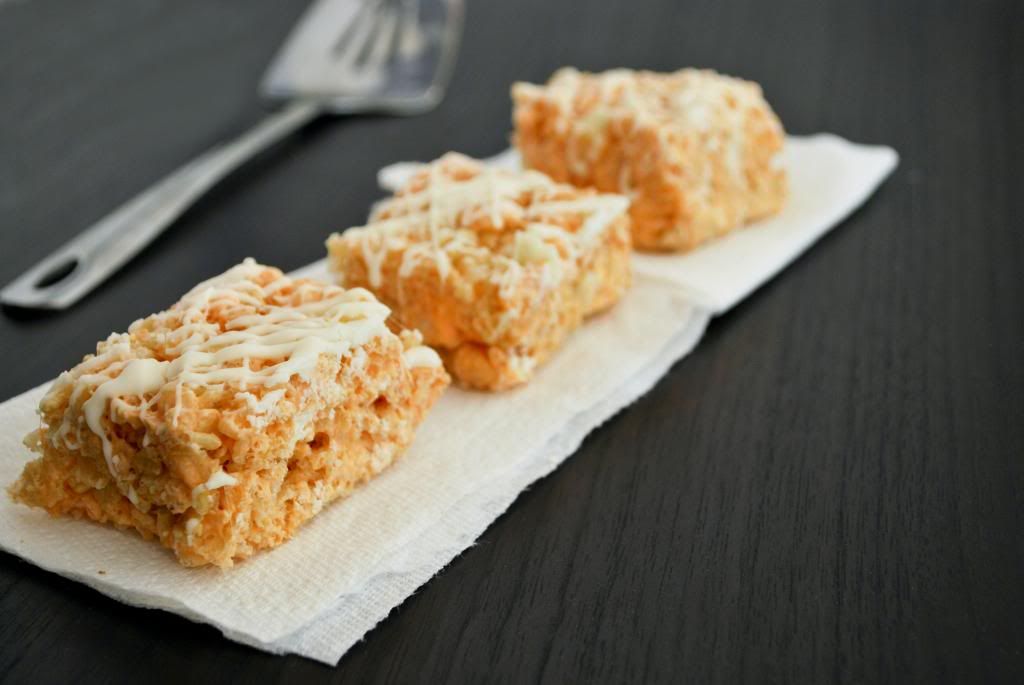 Creamsicle Rice Krispy Treats
4 Tbsp butter
6 cups marshmallows
1 packet
Frosting Creations Mix - Orange Creme
**
1 tsp vanilla
6 cups rice krispies
1 cup white chocolate chips
1/2 cup white chocolate or vanilla Almond Bark for drizzling
Pour the rice krispies and 1 cup of white chocolate chips i
n a large mixing bowl
. Set aside.
Melt the butter in a saucepan over medium heat.
Turn the heat down to low and add the marshmallows and stir until the marshmallows are mostly all melted. Add in the Frosting Creations mix and vanilla.

Once fully melted, take them off heat and pour over the rice krispies. Stir lightly to combine. Dump into a lightly greased 9x9 pan and let sit 5 minutes. Then go and lightly press into the pan with greased hands. Allow them to cool about 20 minutes. Meanwhile melt your remaining 1/2 cup of chocolate chips in the microwave at 20 second intervals, stirring in between each one. Drizzle over the tops of your treats and e
njoy!
** If you can't find/don't have this Frosting Creations flavor, I've also made these with 1/3 cup of dry orange jello mix. It's works just as good!