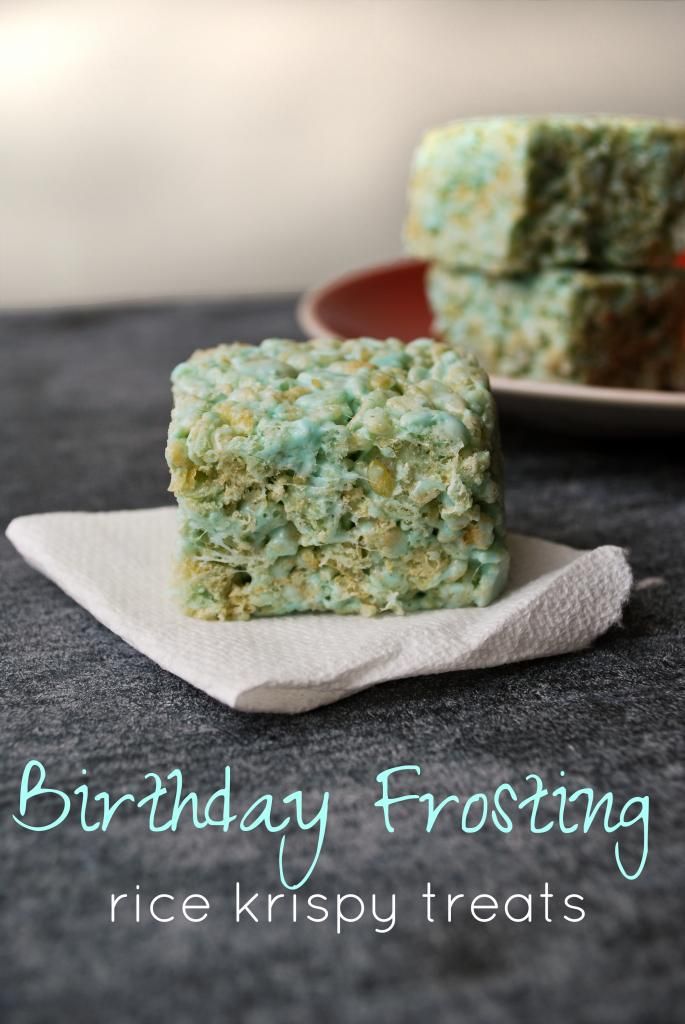 So guess what guys, my twins turned 1 years old this week! Woot woot!!! No seriously, there were moment in this last year when I didn't think I was going to make it. There were days where I was so tired I was borderline delirious. My 2 year old became very familiar with Curious George, Daniel Tiger, etc those first few months. But it's ok because we made it!!
So of course we did a birthday party (and by birthday party I mean cake and balloons, period. I'm not the awesome pinterest party kinda mom guys) I went classy and whipped out some Pillsbury cake mixes in Raspberry Blue for my boy and Pink Lemonade for my girl. Needless to say it was pretty cute.
But like most cakes, I always have leftover frosting (although only in the blue... I think my 2 year old daughter got into the remaining pink frosting...)
And of course I started thinking about rice krispy treats and had this Genius Idea! Why not replace the butter in my rice krispy treats with frosting. Because we all know that 99% of frosting is straight up butter
(no matter how I try to pretend it isn't)
So--boom--I did it! And it was awesome! Seriously guys this is SO easy. We're
talking
3 ingrientdients, 20 minutes, and boom you can have a treat in whatever flavor you want. Go do this guys, now. I'm going to go see what other frosting flavors I have in stock...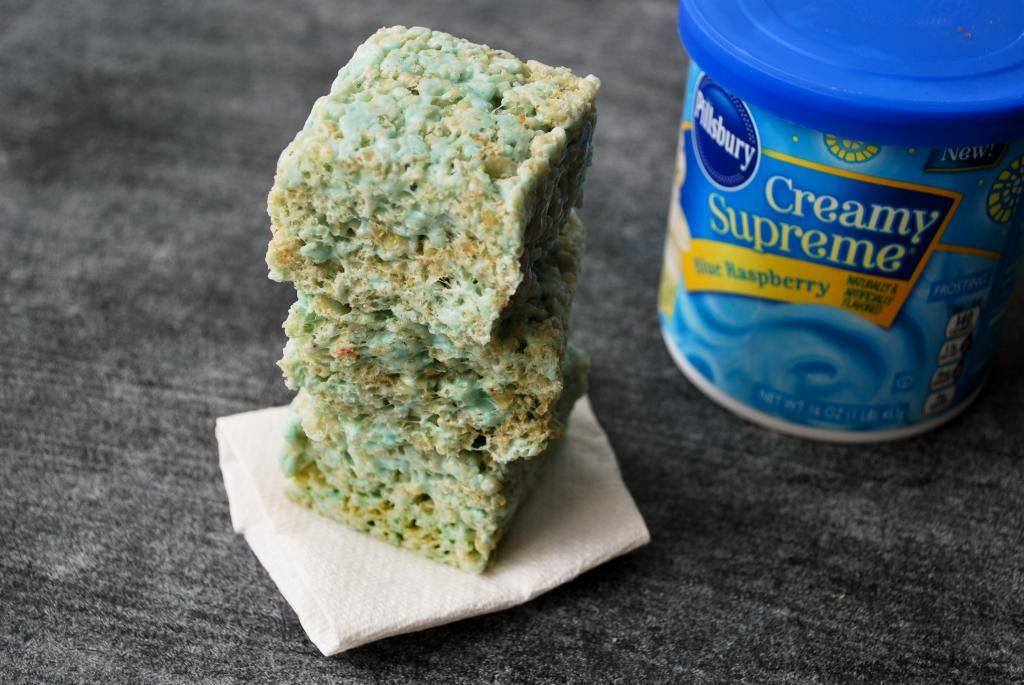 Churro
Rice Krispy Treats
Yield: 9-12 servings | Total Time: 30 minutes
1 cup canned frosting (I used some leftover blue raspberry I had)

6 cups marshm

allows

6 cups rice krispies
1.) Pour the rice krispies in a bowl and s
et aside.
Melt the frosting in a saucepan over medium heat until nice and melty. Turn the heat down to low and add the marshmallows.
Continuing stirring until al melted
2.) Once fully melted, take off heat and pour over the rice krispies. Stir lightly to combine. Dump into a lightly greased 9x9 pan and let sit 5 minutes. Then go and light press into the pan with greased hands. Let them fully set another 20 minutes, then enjoy!
One of my little helpers getting in on the action... :)