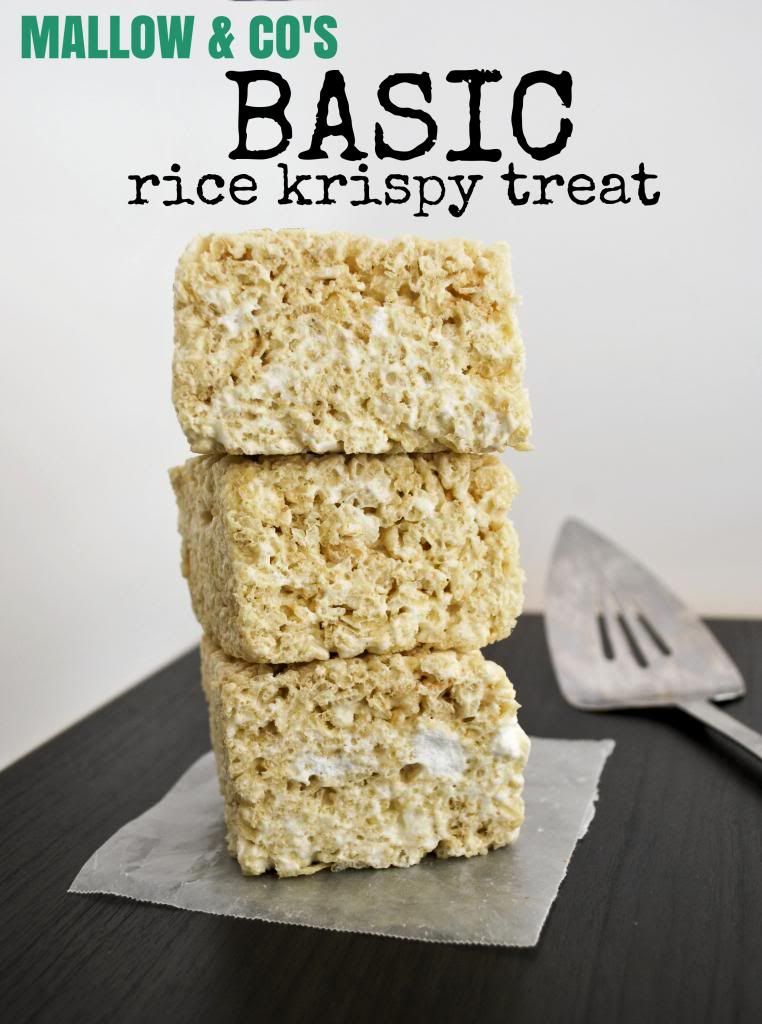 Um, so in the last few weeks I have had several people ask me where my basic rice kripsy treat recipe is. Just a good plain, old fashioned rice krispy cereal and marshmallows. They've looked through my site and haven't been able to find it anywhere. Well people that's because I am an ultimate fail. My cooking blog, dedicated to rice krispy treats, does not have a basic rice krispy treat recipe! How embarrassing...
So I decided to remedy that today! Here you go peeps, Mallow and CO's traditional no frills rice krispy treat. These are my basic ratios that I've always found to work great for me. I do always add some vanilla extract, I find that it really helps the flavors really pop. But other than that just the good old gooey marshmallows mixed with the iconic rice cereal. Enjoy!
Basic
Rice Krispy Treats
5 Tbsp butter
6 cups marshmallows (Make sure the cups are Full. Not necessarily overflowing, but not skimpy either)
1 tsp vanilla


6 cups rice krispies
Pour the rice krispies into a large, greased bowl.
Melt the butter in a saucepan over medium heat. Turn the heat down to the low and add the marshmallows.
Continuing stirring until the marshmallows are all melted, slow and steady everyone, slow and steady... (see my tips page if you want to know why)
Once fully melted, take them off heat and pour over the rice krispies. Stir/fold lightly to combine. Dump into a lightly greased 9x9 pan and let sit 5 minutes. Then go and light press into the pan with greased hands.
Allow to fully cool/set for about 20-30 minutes. Enjoy!