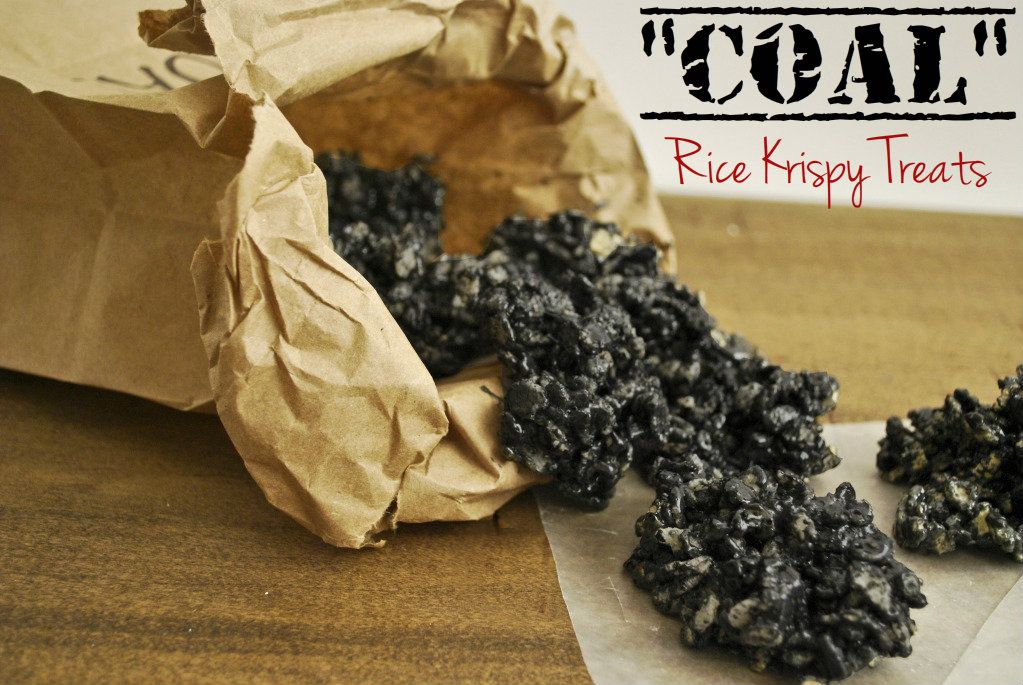 So I don't know who designed my house but whoever it was did not have children in mind. It is a death trap as far as ledges, edges, and corners goes.
To start out with, the whole first floor is tile. And it's not like it's flat tile. There are steps, ledges, a tile fireplace, an angled staircase... The perfect situation to nail your head for anyone under 2 feet tall. Here's a few shots of what I'm working with:
Mom's Arrows:

Danger Zones. Avoid these at all costs.
Girlie's Arrows:

Fun Zones. Never leave these spots. Ever.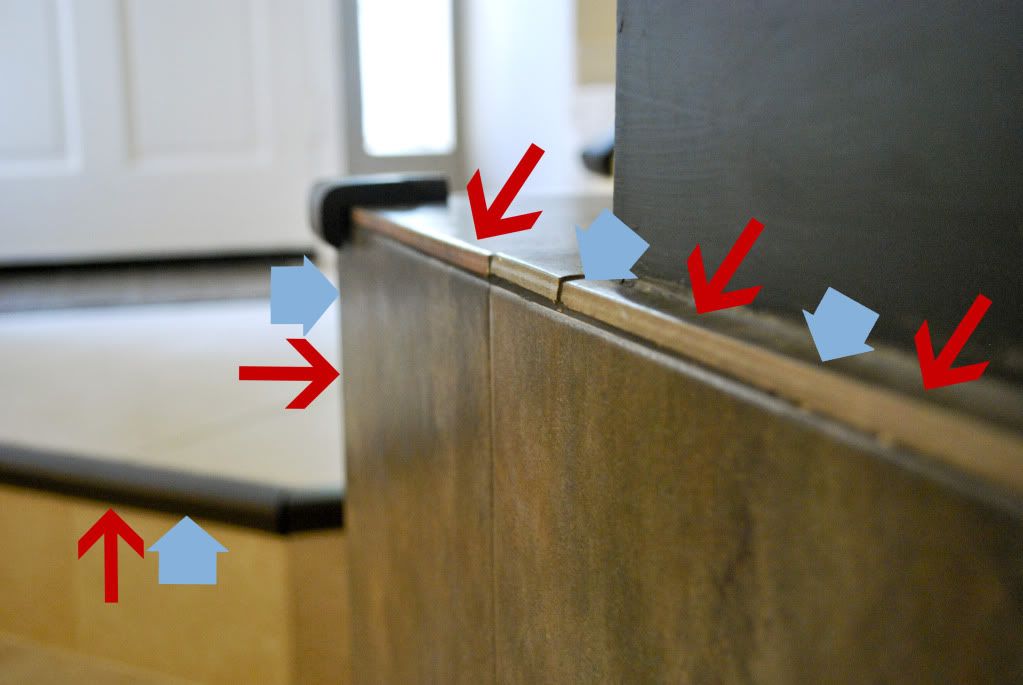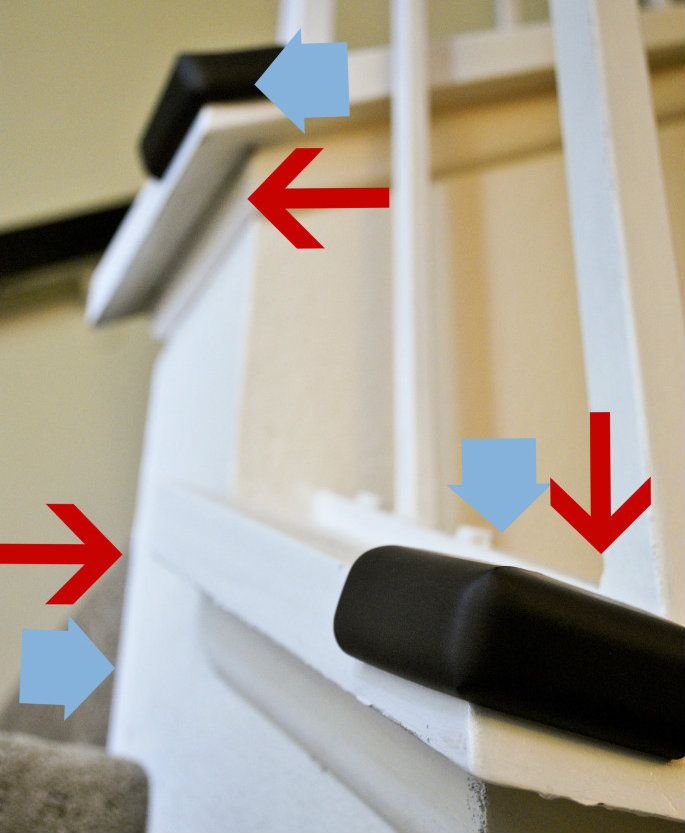 Now I have taken precautionary measures. We have those little foam edges they sell for like for $20 per 4 inch strip, (really? Can you say price gouge?) But its not like you can wrap your whole house in bubble wrap.
So today I'm in my kitchen doing some dishes with my little girl crawling around me. Next thing I know I hear the signature BANG! followed by crying. Ugh... The girl has managed to nail her head on one of the many corners and I see a gooseberry growing on the spot. Nice one Mom. Fail.
So in honor of the dork that designed my home, I've made some Coal Rice Krispy Treats. Because a bagfull of this is exactly what he should be getting in his stocking this year, he is definitely on the bad list. (or at least he's on mine...) These are a fun twist for the holidays! So spend some time whipping up a batch to give to someone you love. Or don't love...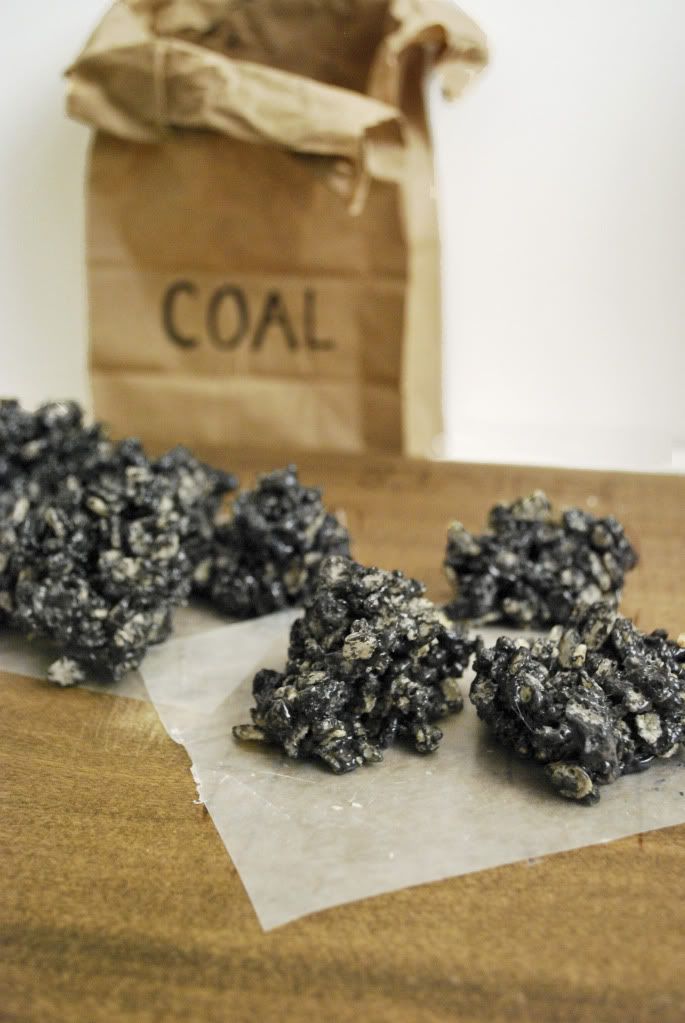 Coal Rice Krispy Treats
3 Tbsp butter
6 cups marshmallows
1 tsp vanilla
5 cups cocoa krispies**
1 cup crushed oreos
black food coloring
(I got this at Michaels with their weekly 40% off coupon, so it was only like a buck, whoo hoo, go get some!)
Pour the rice krispies and oreos i
n a large mixing bowl
. Set aside.

Melt the butter in a saucepan over medium high heat until melted.
Turn the heat down to the lowest setting and add the marshmallows. Stir until the marshmallows are mostly all melted (this will take a few minutes--low and slow is key for perfect texture). Add in the vanilla and black food coloring (keep adding until you get the color you want) and finish melting.

Once fully melted, take them off heat and pour over the rice krispies. Stir to combine until
everything
is black. Dump everything by spoonfuls onto a greased cookie sheet, so they look like funky coal shapes. Allow them to cool about 20 minutes. Enjoy!
** I actually used regular rice krispies, but as you can see there were still a few flecks of white showing through mine. So because hindsight is always better than foresight I recommend using cocoa rice krispies--they'd be easier to dye black. Not that it really matters I guess, just a thought.