No, I didn't. Yes, yes I did: "Better Than... *ahem*.. Rice Krispy Treats". Be still my heart.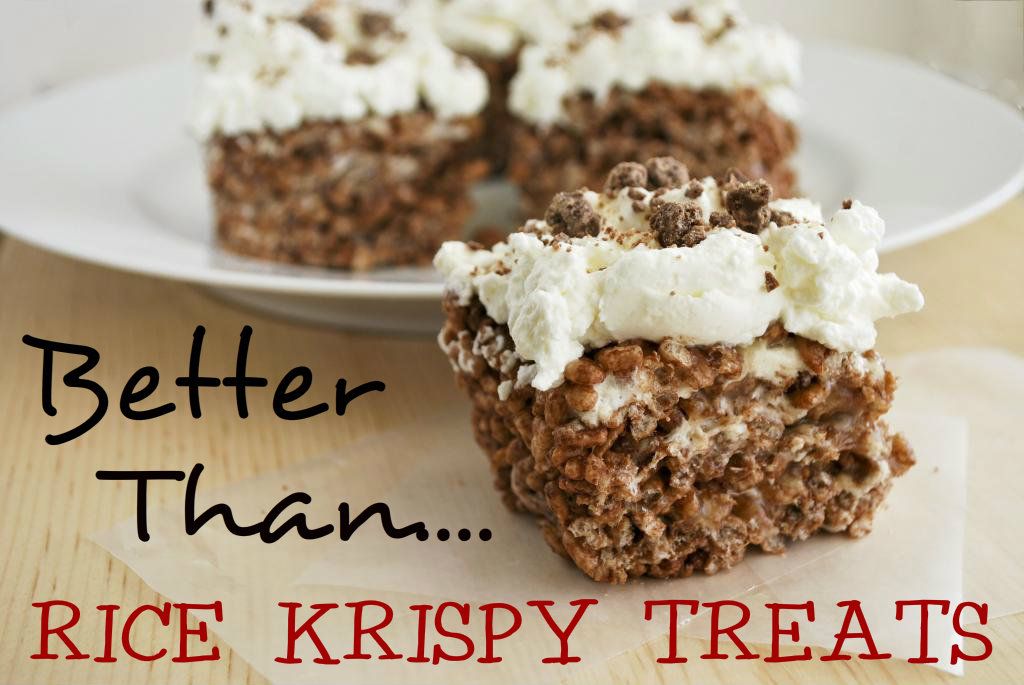 But first, a story. I may have
slightly
totally embarrassed myself this past week.
My husband and I just downloaded this app called
SnapChat
. It's pretty much just a quick way to send pictures to each other. So I added my hubby as a "friend" (he's 1 of 2 "friends"... the other is my brother... because I'm cool and super popular like that) and got ready to Snapchat!
Here I am all week, happily sending husband pictures of me and his daughter and all the awesome things we do each day. (read this as: pictures of her stacking blocks, sticking Cheerios in her ear, puking on my shirt...) Finally I notice he's never really responded to, nor mentioned any of them when he gets home from work. What gives? Doesn't he appreciate my mad photography skills!? When I finally ask him about it he looks at me blankly and says he's never gotten any pictures from me. What!? I grab his phone to investigate.
Long story short, (don't you love that phrase? Everyone uses it right before they launch into a lengthy story. I'll make this brief.) I was sending pictures all week to some guy with the same initials as my husband.
All Week
. Can you say embarrassing? At least I kept my pictures G-rated...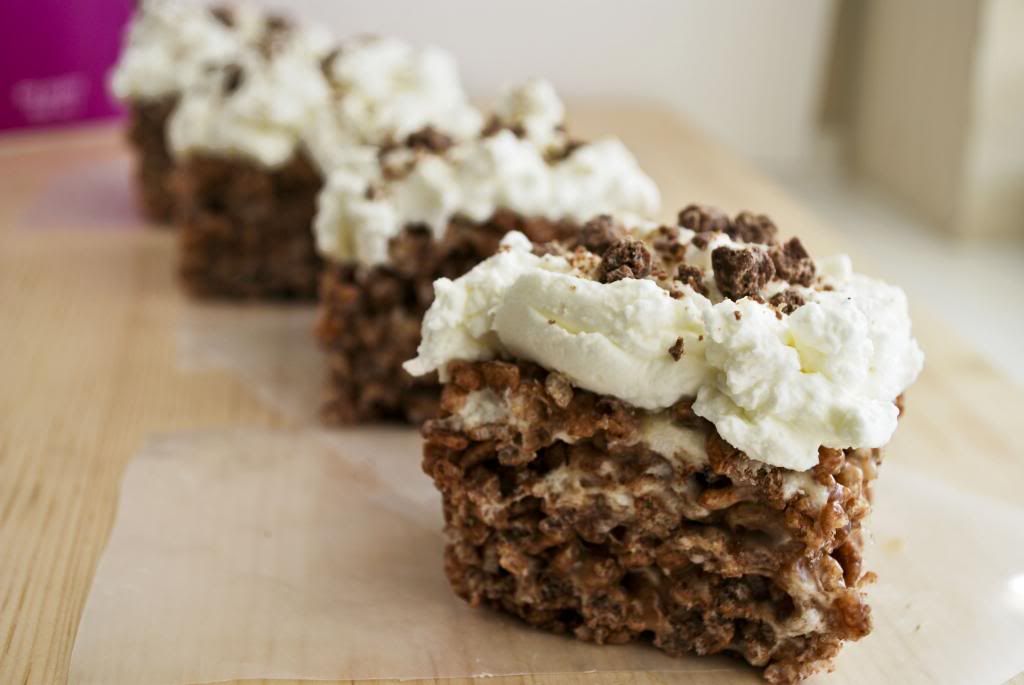 That doesn't really have anything to do with this rice krispy treat. Sometimes you just need to let things out though. So, since I'm keeping things G-rated today I labeled this as the "Better Than...ahem... Rice Krispy Treats". Oh man, just like the classic Better Than-You-Know-What Cake, this starts with a dark chocolately base. Then it is saturated with a rich caramel sauce, only to be finished off with whipped cream and crushed toffee bits. Hello Heavenly Goodness! I think this name is quite appropriate don't you? I command you to go make these. Now. You'll thank me when they're done.
Ahh, now my only worry is if this guy is going to sell all my pictures to the paparazzi or something. I mean I'm kinda a big deal...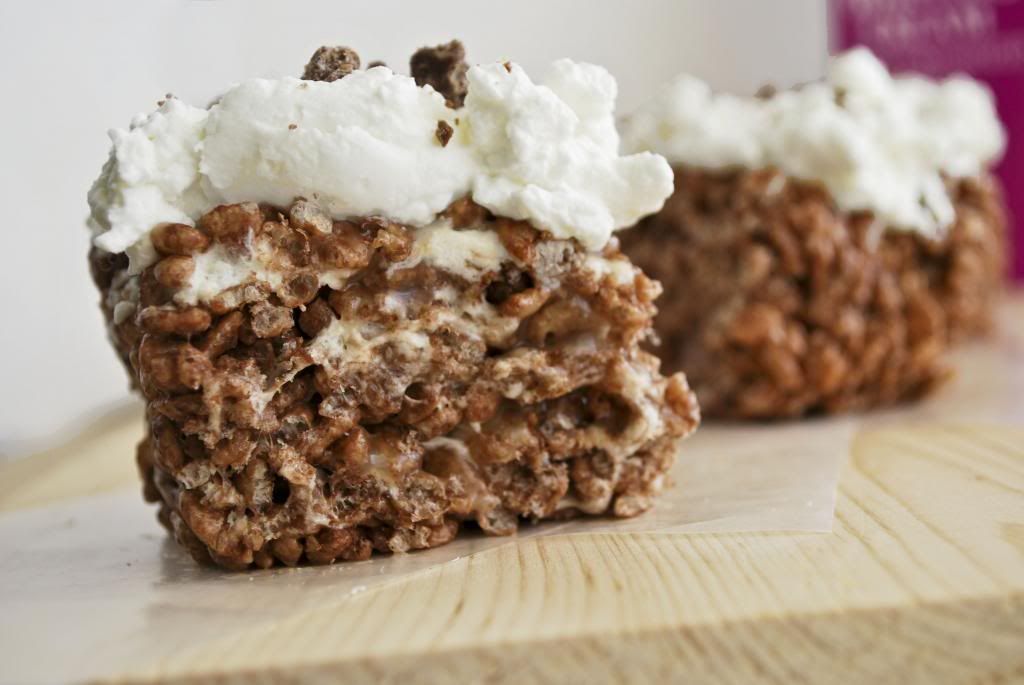 Better Than...ahem... Rice Krispy Treats
4 Tbsp butter
6 cup marshmallows
1/2 cup Devils Food Cake mix
1 tsp vanilla extract
6 cups cocoa krispies
about 1- 1 1/2 cups of Caramel Sauce (I'm a fan of
Mrs. Richardsons
)
Fresh Whipped Cream or Cool Whip
2 Crushed Toffee Bars
Pour the cocoa krispies into a large mixing bowl and set aside.
Melt the butter in a saucepan over medium heat. Once it's melted, turn the heat down to the lowest setting and add the marshmallows. Stir until the marshmallows are mostly all melted (this will take a few minutes--low and slow is key for perfect texture) then stir in the dry cake mix and vanilla.
Once fully melted, take them off heat and pour over the cocoa krispes and stir lightly to combine. Dump
the mixture into a greased 9x9 pan.
Let it cool for about 5 minutes, then with greased hands flatten the top. Allow them to finish cooling for about 20 minutes. Once cool, poke holes into the treats at 1 inch increments. Pour your Caramel Sauce all over. Douse it. Drench it. You know what I'm talking about.
Before
serving
top with the Whipped Cream and toffee bars. Yum-o!