Since it's a new year today's post is about being grateful for the things we have in life.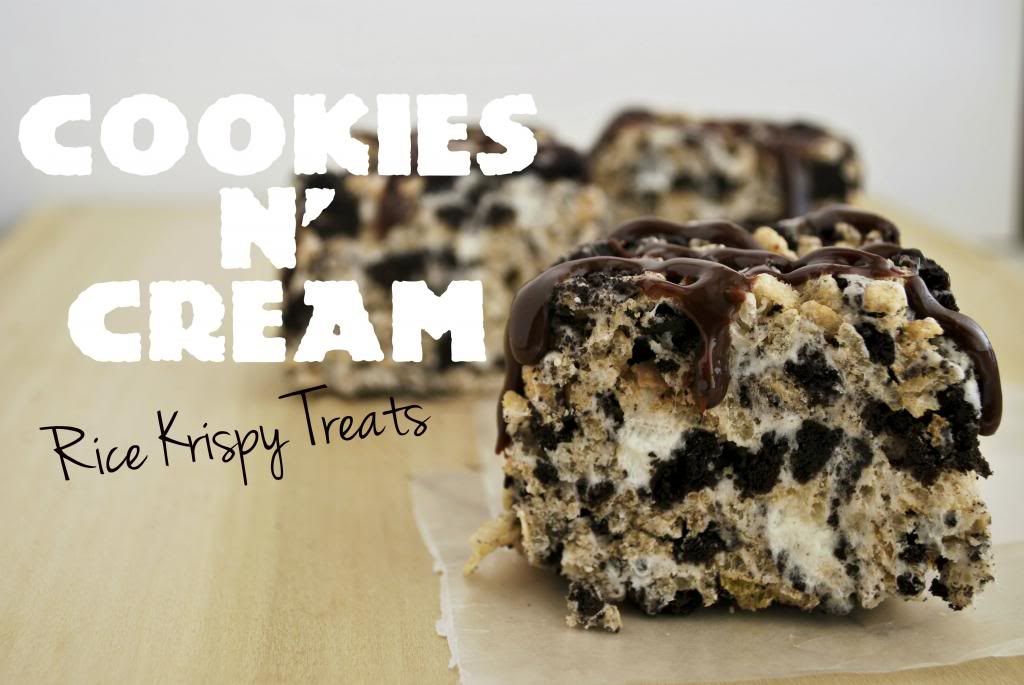 I took the little tyke in t
o JCPenny's Photo Studio to get some pictures the other day. Now I'm expecting this to be a breeze. One thing my little girl is good at is smiling. Boy was I wrong.

Talk about the epitome of stage fright. The second I put her down on the mat she turns into a statue. No expression whatsoever. The poor photographer is cooing like a champ, I'm doing my best rendition of "Old McDonald" complete with dance moves DJ Lance would be proud of (and simultaneously putting on a show for everyone in the waiting room since the doors are glass, classy Summer)... and still, no reaction.

We finally give up and take some shots (and I mentally check Hollywood off her list of possible careers). Overall I'm disappointed at the pictures but I pick out a few to buy since I'd just spent an hour and a half of my life there.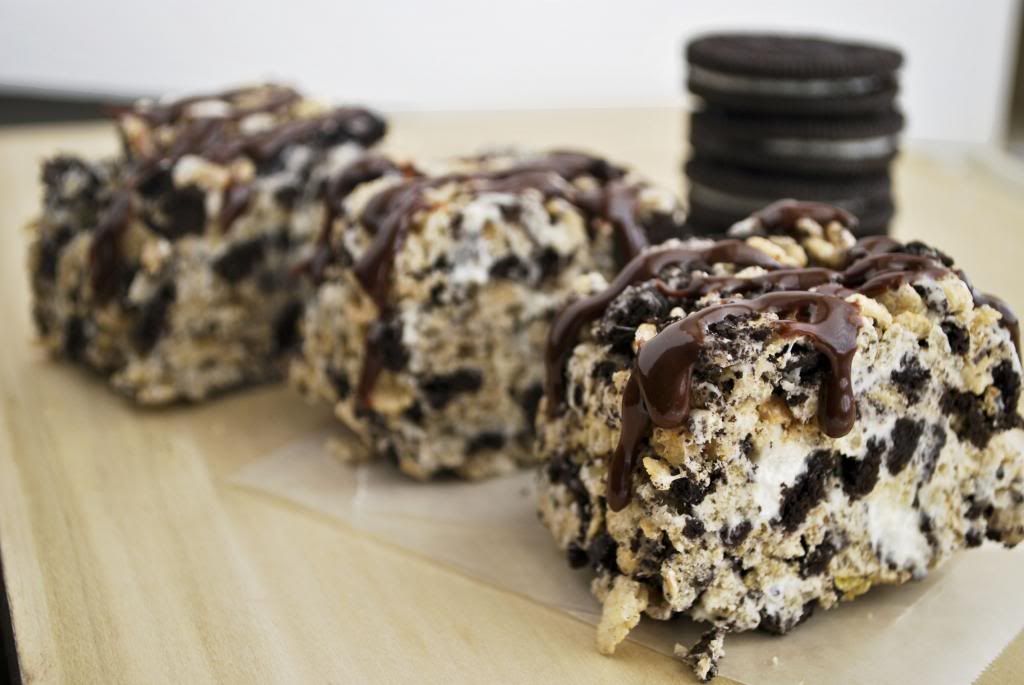 As I'm at the counter paying for them I hear this bloodcurdling scream. I look over at the studio and there is a mother struggling to get her kids to stay put for a picture. One keeps running off, while the baby is letting out another one of the banshee cries I'd heard a second before.

And then it hits me. You know, I need to appreciate the good things I have. Even if my daughter wouldn't smile, at least she wasn't crying. That's a blessing right? I held my head a little higher and stepped a little lighter as left the store... at least until about 2 minutes later when the girl peed through her diaper all over me in the parking lot. Things can only get so good right?

So since I am being grateful for the things I have, I made a treat to represent that today. I was quite put out this holiday season that I was never able to find the Gingerbread Oreos. The world was against me. But I've decided instead to be grateful that I am able to buy Oreos at all. So today I give you Oreo Rice Krispy Treats. This is the kind of treat I really don't need to explain. It's an Oreo Rice Krispy Treat... can life get better? Chocolaty cookie chunks, melted Cookies N' Cream Hershey bars, gooey marshmallows, and a fudgey drizzle. This makes my Top 5 list hands down. So I guess I can be happy, even if they aren't gingerbread flavored.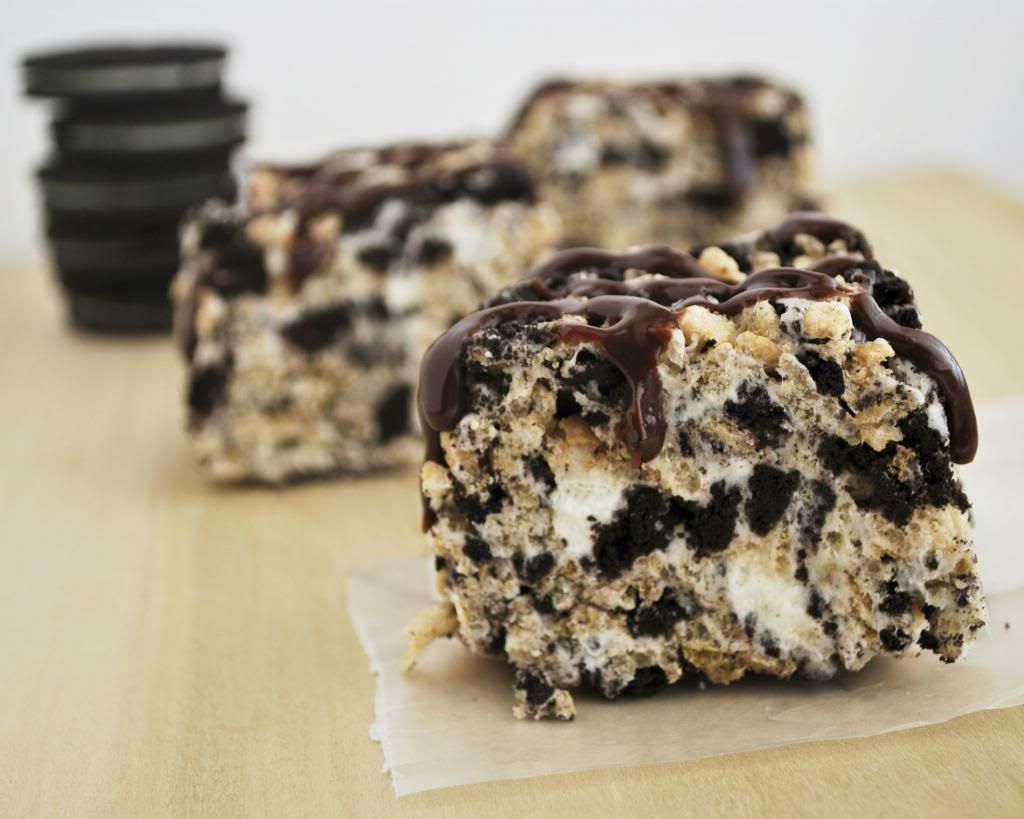 Cookies N' Cream Rice Krispy Treats

4 Tbsp butter
6 cups marshmallows
1 1/2 - 2 large Hershey's Cookies N' Cream candy bars (you could substitute with white chocolate chips if you must...)
1 tsp vanilla extract
6 cups rice krispies
25-30 crushed Oreos
Chocolate Drizzle (recipe below)




In a large mixing bowl combine the rice krispies and Oreos. Set aside.





Melt the butter and Hershey's chocolate in a saucepan over low heat. Once they're melted add in the marshmallows. Stir until the marshmallows are mostly all melted (this will take a few minutes--low and slow is key for perfect texture) then stir in the vanilla.





Once fully melted, take them off heat and pour over the rice krispy mixture. Stir lightly to combine. Dump

the mixture into a greased 9x9 pan.

Let it sit for about 5 minutes, then with greased hands go in and flatten the top. Allow them to cool for about 20 minutes, then top with the chocolate drizzle.

Enjoy!