My husband and I probably just did the worst and best thing that's ever happened to me the other night: a home version of Cupcake Wars. Have you ever seen Cupcake Wars? I'll admit it has some corny parts to it, but I love seeing all the crazy cupcake combinations people come up with.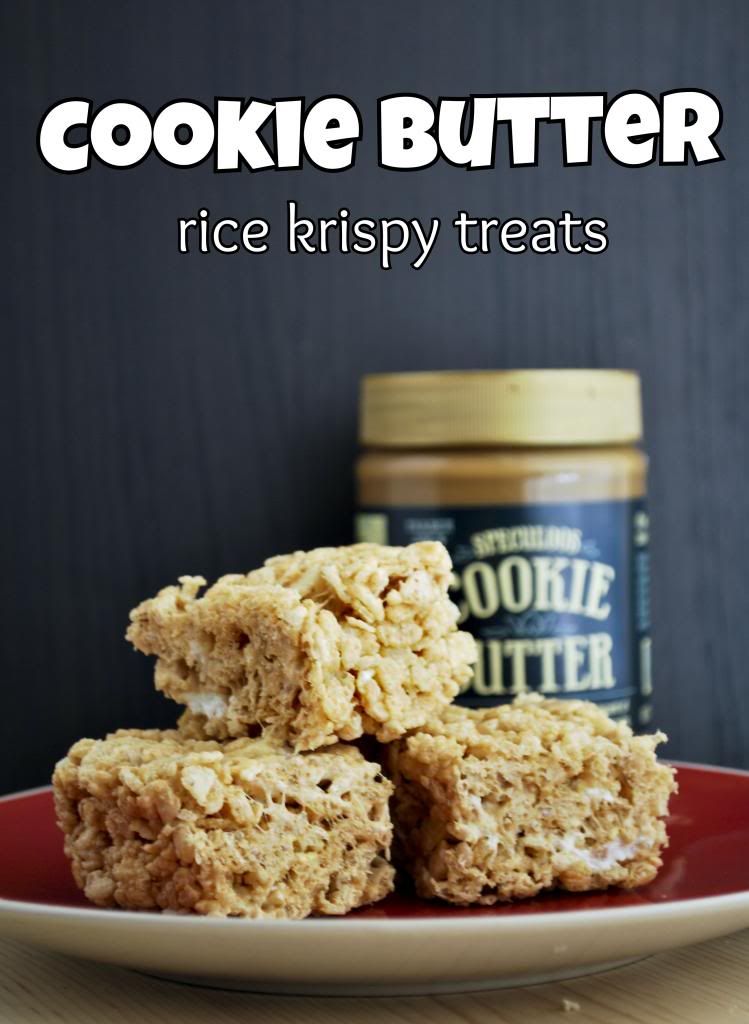 Our version of the show was pretty simplified. We each put a few "theme" ideas in a hat and picked one out (of course the one we pulled out happened to be my husband's suggestion: the Deer Hunt. Yes, our theme for the cupcakes was based around hunting deer... typical) Then, using a boxed cake mix as our base, we had an hour to come up with 2 unique cupcakes.
My husband ended up with a creamsicle cupcake (in honor of the hunter orange color) and a fluffernutter cupcake (decorated like a bullseye). I ended up with a coconut orange cupcake (also in honor of the hunter orange color) and a strawberry filled chocolate cupcake (in replica of a deer... the strawberries representing the blood and guts;) ) Time for judging.
Now I feel the need to point out that similar to how some people can hold their liquor well, I can hold my sugar pretty well. It takes a lot to make me feel sick. (I'm not sure if this is a good thing or a bad thing...) However by the time we were done, I was ready to heave. Sugar Overload.
I don't know how the Cupcake Wars judges do it. I counted and they end up tasting a total of 19 different cupcake by the time the show is over. 19!!!!! Do you know how much frosting that even is?!? We judged 4 cupcakes each... and I was pretty much comatose the rest of the night on sugar.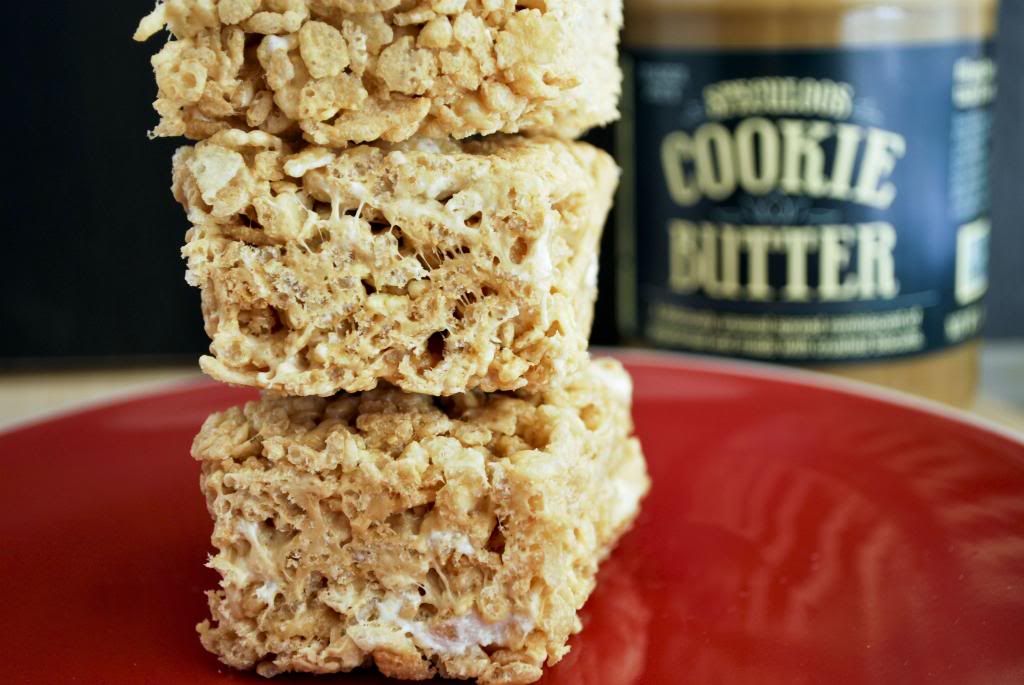 Whew. That was it. I decided to swear off sugar for good after that. To give myself props, it took me at least 24 hours before I broke down and made another batch of rice krispy treats. I blame it on the cookie butter. Have you ever had this stuff? You can get it at
Trader Joes
. It pretty much tastes like ground up sugar cookies/gingerbread/graham crackers. Heaven in a jar. I just so happened to have some in my cupboard begging to be put in a rice krispy treat. So I did. You're welcome. These goodies end up with a nice chewy texture and that delicious sugar cookie/gingerbread/graham cracker flavor flowing throughout it! If you're super classy like me, you can even dip your treats in more Cookie Butter. Only if you're classy though.
As for Cupcake Wars, all I know is Candice and Florian
have stomachs of steel when it comes to sugar. I think I'm just going to stick to my rice krispy treats and leave the cupcake battles to them.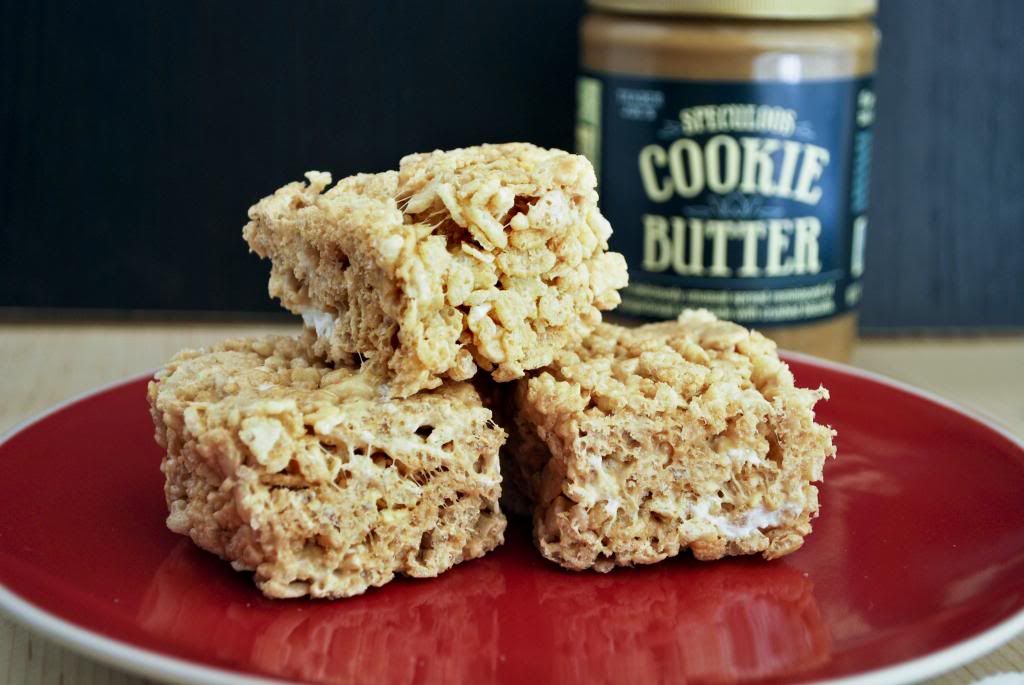 Cookie Butter Rice Krispy Treats
4 Tbsp butter
6 cups marshmallows
3/4 cup Cookie Butter
1 tsp vanilla extract
6 cups rice krispies




Pour the rice krispies in a large mixing bowl and set aside.

Melt the butter and cookie butter in a saucepan over low heat. Once melted add in the marshmallows. Stir until they are mostly all melted (this will take a few minutes--low and slow is key for perfect texture) then stir in the vanilla
.
Once fully melted, take them off heat and pour over the rice krispies. Stir lightly to combine, then dump into a greased 9x9 pan. Allow to cool 5 minutes, then press into pan with greased hands. Allow to fully cool another 30 min then enjoy!