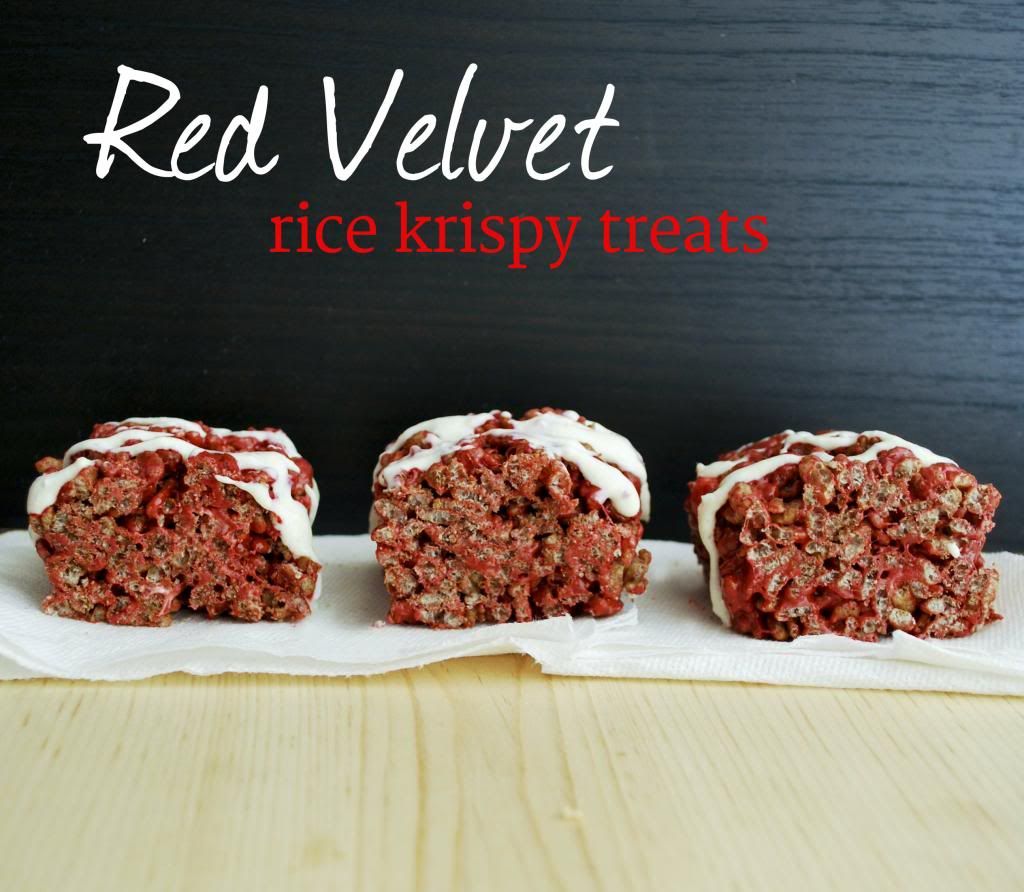 It's been a rough few days for my little girl lately. We're currently dealing with the following issues:
1.) She's in the midst of some serious teething
Anything becomes a chew toy. And no I did not give her my cheese grater... out of all the
drawers of safe tupperware and plastic cups she finds the one dangerous thing to chew one...
2.) She's trying to wean herself from her 2nd nap (not happening. NOT Happening.)
3.) She refuses to eat anything but Kix (yes the cereal)
My mistake... she will eat Desitin in addition to Kix.
4.) She has a nonstop fascination with our stairs (which she is not safe on).


Let me rephrase my first sentence: It's been rough few days for mom lately.
I'm really trying to put on a happy face, the whole grin and bear it method, but I'm at my wits end. I do a mental countdown to bedtime each day. Does this make me a bad mom? I love the girl, she just drives me nuts sometimes. I think crying would make a great torture method for the CIA or something. 24 hours of that would make anyone talk. Or go loopy. Just ask me.
So there's only one thing to do: make a really indulgent rice krispy treat. And eat it all in one sitting. Then make another batch because I realize I forgot to take pictures of the first one. Ahem.
Since it's Valentines Day soon I figured it's only appropriate to do a red velvet one right? Right. These little goodies are as delicious as they look. And then some. I think the whole cupcake craze has brought red velvet cake really into the limelight. (as a side note can someone please explain to me what makes a cake "velvet"? I've seen recipes that play off the red velvet such as "blue" and "green" velvet... what is it that makes them "velvet"? Is it a specific ingredient or can any cake be considered a velvet one? I've even googled this and haven't come up with a satisfactory answer so I would appreciate any responses.) I digress. Back to rice krispies.
These things start with a rich chocolately base thanks to the cocoa krispies. The cake mix pumps up the chocolate flavor and also adds extra chewyness. Then to top it off there is the tangy cream cheese drizzle that makes these things truly authentic. Ahhh. I'm honestly ready to whip up another batch just typing this. So get to it people. Make these for that special someone. Or yourself. Either or. Happy almost Valentines Day!
Red Velvet Rice Krispy Treats
4 Tbsp butter
6 cups marshmallows
3/4 cup dry red velvet cake mix
1 tsp vanilla extract
6 cups rice krispies
Cream Cheese Drizzle (recipe below)




Pour the rice krispies in a large mixing bowl and set aside.

Melt the butter in a saucepan over low heat. Once it's melted add in the marshmallows. Stir until they are mostly all melted (this will take a few minutes--low and slow is key for perfect texture) then stir in the vanilla and dry cake mix
.
Once fully melted, take them off heat and pour over the rice krispy mixture. Stir lightly to combine, then dump into a greased 9x9 pan. Allow to cool 5 minutes, then press into pan with greased hands. Allow to fully cool another 20 min or so then top with cream cheese drizzle. Enjoy!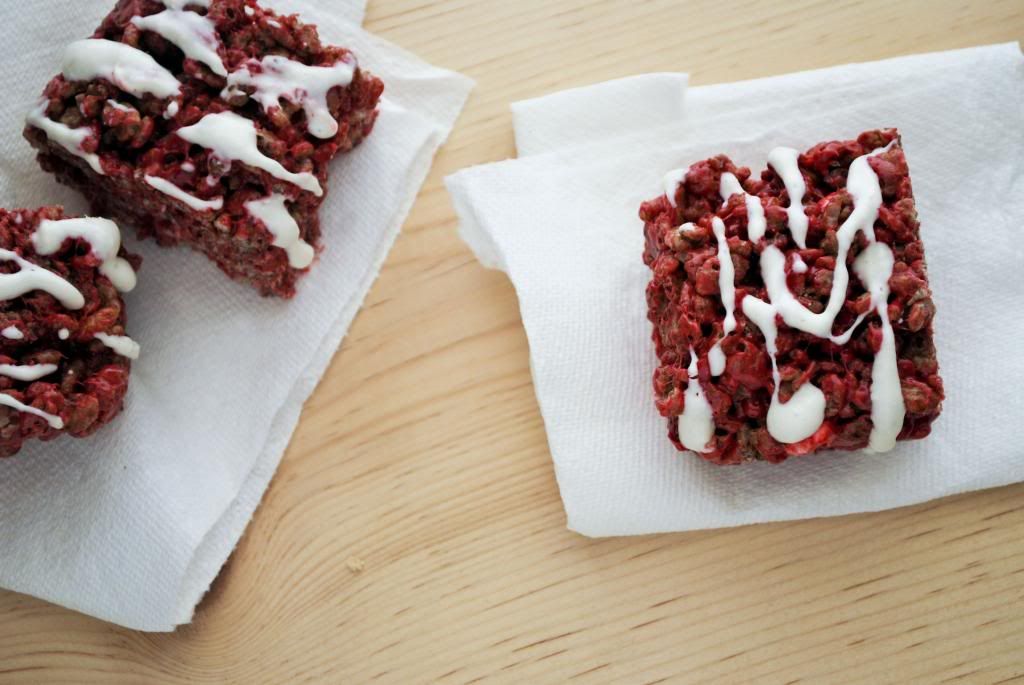 Cream Cheese Drizzle
8 oz cream cheese, softened
1 cup powdered sugar
1-2 Tbsp milk
Beat cream cheese and powdered sugar together until smooth. Begin adding milk slowly until it reaches the desired consistency. (I made mine a little runnier then regular frosting so I could drizzle it)