You know what is really nerve racking? Cooking for the first little bit after being married.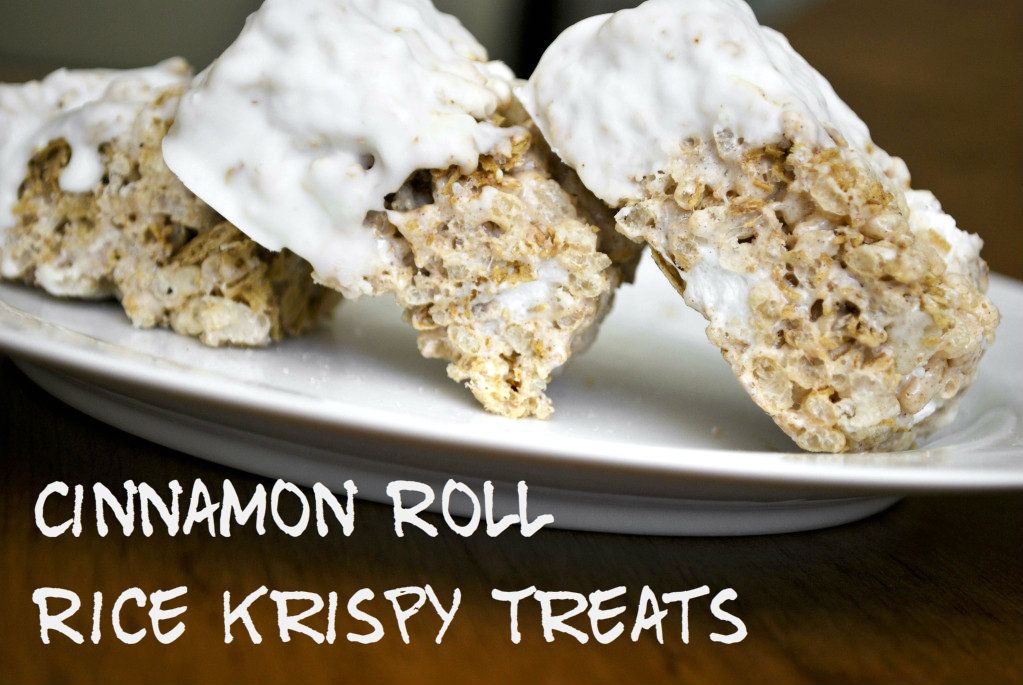 I remember attempting to make all these really nice meals for the first few weeks. Like fancy stuff that people don't normally eat on a Wednesday night after work. I'm talking fresh homemade breads, stuffed cornish game hens, a pot roast big enough to feed 10 people... Not sure what I was trying to prove. I wish I could go back and give myself some much needed advice, "Look honey, just boil some pasta, open a can of Prego, and call it a night."
One Saturday morning I decided to be Suzy Homemaker and bake a fresh batch of cinnamon rolls for breakfast. So I found a recipe and began whipping those babies up. It never occurred to me to check the serving size or cut the recipe in half. Everyone likes leftovers right?.....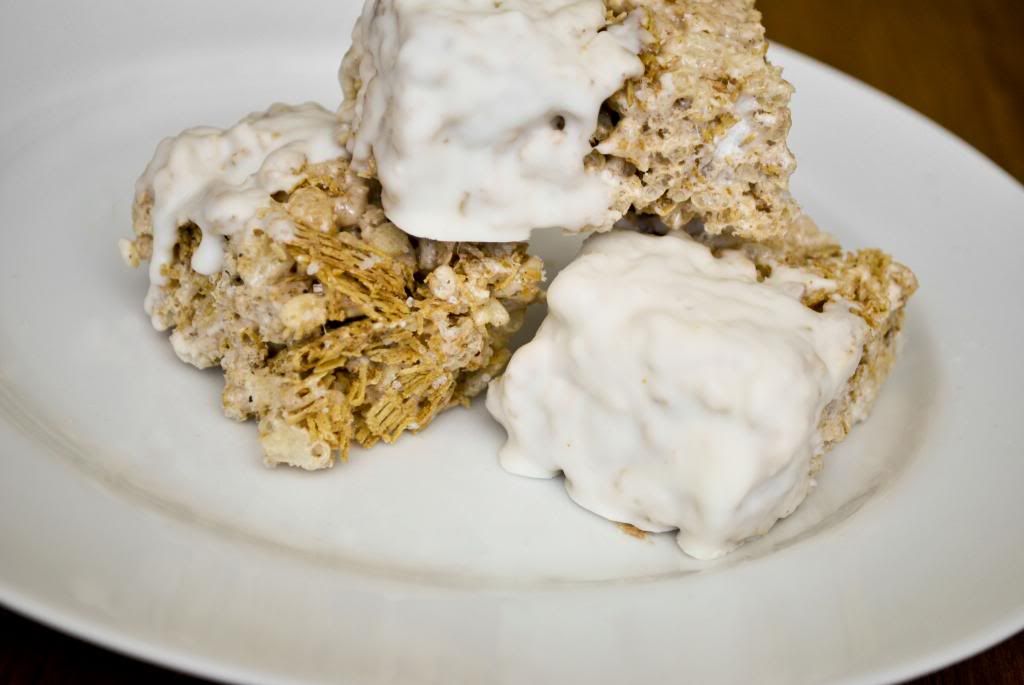 Ahem. Twenty-four cinnamon rolls later. Yes. I ended up with 2 huge pans of cinnamon rolls for my husband and I. Party of 2. And I'm not talking little ones either. I'm talking giant, thick rolls oozing with cinnamon goodness and cream cheese frosting. I'm sure my husband was wondering if he missed the block party or something. About 4 days later we finally pulled out the white flag and admitted defeat. I never thought it would be possible but we were Sick of cinnamon rolls. A body can only take so much. I mean even
I
had to go on a sugar detox for a whole afternoon or something ridiculous like that.
Needless to say it took a while before I attempted cinnamon rolls again. If only I had this recipe then I might have forgone so much heartache! All the cinnamony sugar goodness of a fresh baked roll without the toil and trouble. The Life cereal really adds an extra dimension here as far as flavor goes. Then they are topped off with a white chocolate drizzle. Delicious. Gooey, cinnmony deliciousness. And in a reasonable serving amount! Whoo Hoo! You need to go try these, and when they are done 15 minutes later, you can come back here and thank me :)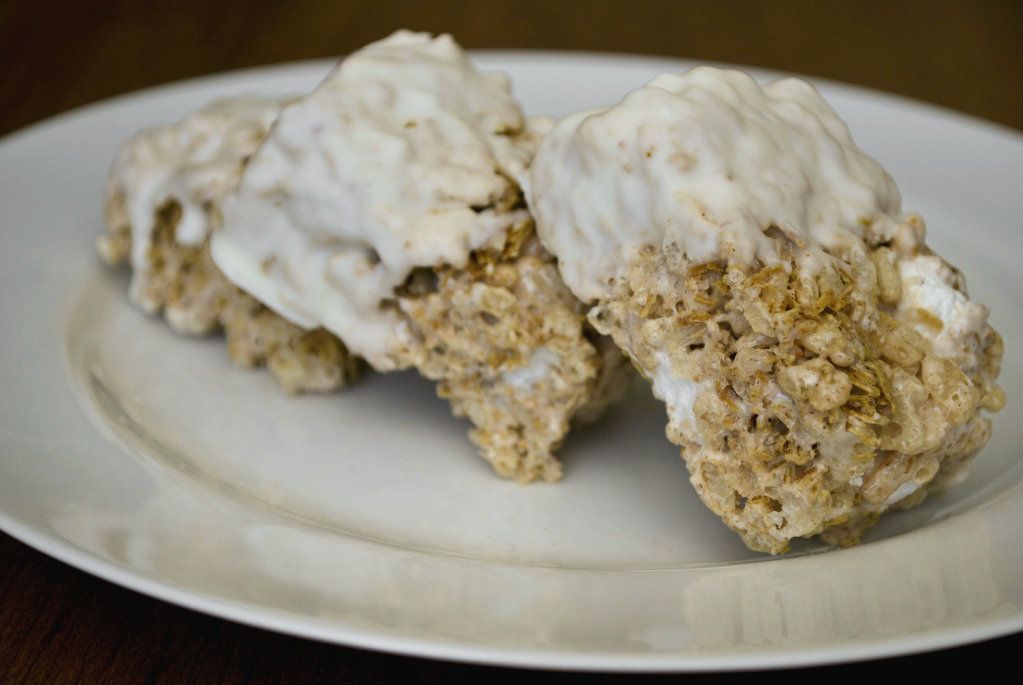 Cinnamon Roll Rice Krispy Treats
4 Tbsp butter
1 tsp molasses
6 cups marshmallows
1 tsp cinnamon
5 cups rice krispies
1 cup Cinnamon Life cereal
2 squares of Almond Bark, Vanilla flavored
In a large mixing bowl combine the rice krispies and Life cereal. Set aside.
Melt the butter and molasses together in a saucepan over medium heat. Once melted, turn the heat down to low and add the marshmallows. Stir until the marshmallows are mostly all melted (this will take a few minutes--low and slow is key for perfect texture) then stir in the vanilla and cinnamon.
Once fully melted, take them off heat and pour over the rice krispy mixture. Stir lightly to combine. Dump everything into a greased 9x9 pan. Let it sit for about 5 minutes, then with greased hands go in and flatten the top. Allow them to cool 30 min. Once cool melt your Almond Bark in the microwave in 30 second intervals, stirring in between each one until fully melted. Drizzle, Dump, Douge your treats in this goodness, then cut into squares and e
njoy!