So I was talking to a friend and mentioned how my little girl and I went to the beach the other day. Her response was an immediate gush of how lucky I was and how fun it must be to be a stay home mom. I just smiled and agreed that it was great, but in the back of my mine I had this urge to crush her dreams about what being a stay home mom really was. What actually happens when I "go to the beach" with my child. Here's some of the scenarios I'd like to paint for her: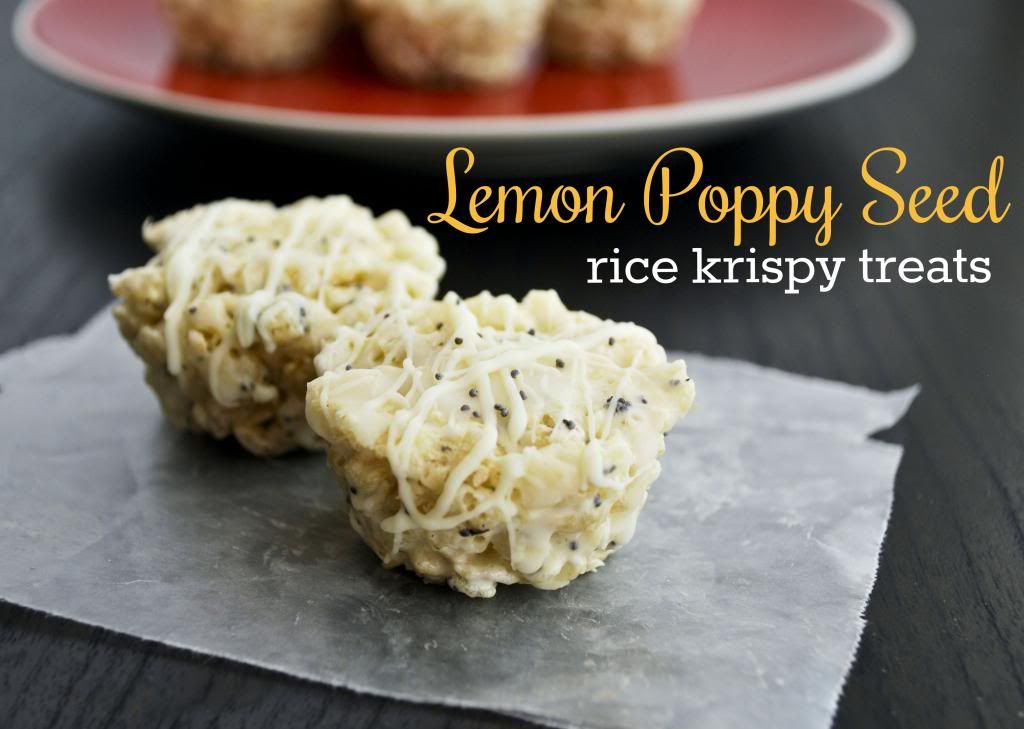 1.) Going to the beach:
The Imagined Situation:
Laying out on my towel, getting my savage bronze on, while my child happily builds sandcastles at the foot of my towel.
Reality:
Lugging 20lbs of equipment/snacks down to the sand. A wrestling match trying to apply sunscreen. Chasing her down as she beelines for the water. Soothing tantrums from sand in the eyes, sunscreen in the eyes, salt water in the eyes... why do we have eyes? All while shouting, "No! Yucky!" as she incessantly stuffs handfuls of sand into her mouth. Using goldfish crackers to distract her from stealing the neighbor's sand toys... Two hours later we leave and I still haven't laid down once on my towel. (which was covered in sand within 2 seconds anyways)
2.) Going to the Pool
The Imagined Situation:
Laying out on a lounge chair and soaking up the hot sun rays, while my child happily floats around in an inner tube.
Reality:
45 minutes of spinning my daughter in circles in the water while making nonstop motorboat noises.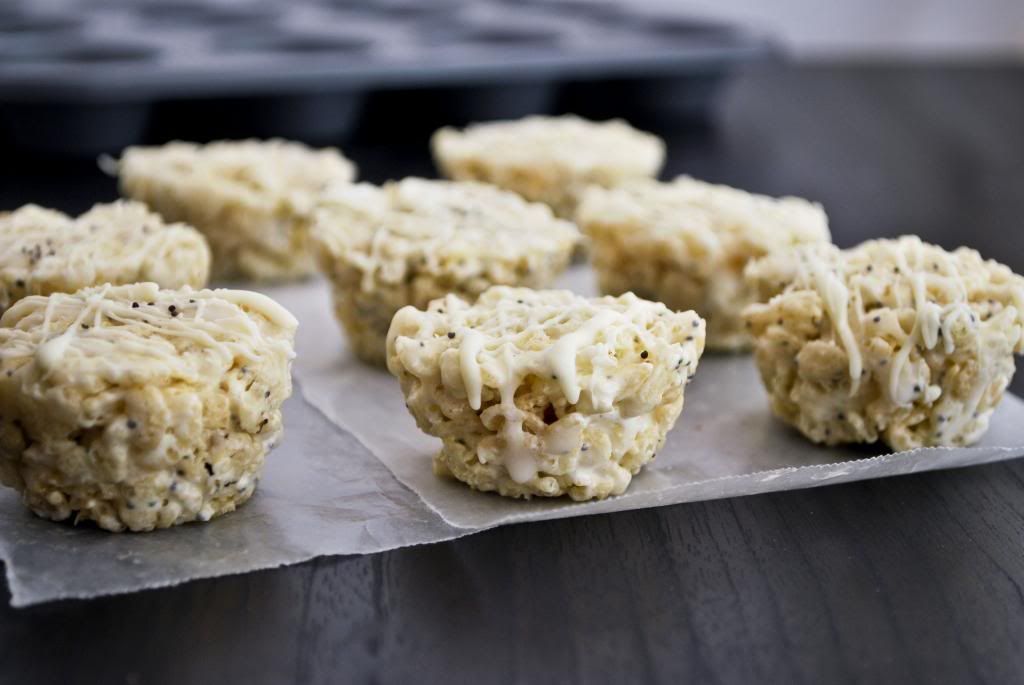 3.) Meeting up with other Moms at the Park
The Imagined Situation:
Gossiping with the other ladies on the benches while the children happily play together.
Reality:
Following my girl up the stairs 65xs in a row to go down the twisty slide with her. Putting her into the swing only to have her want down, only to have her want back up. Rinse and repeat. Squeezing myself into the kiddie tunnel to retrieve her from blocking the other kids from exiting. Sand Everywhere. The 1 sentence I do manage to shout to the other mom is, "your child's chewing on a cigarette butt."
4.) Going on runs with the stroller
The Imagined Situation:
Enjoying the fresh air and exploring nature as my child and I enjoy a smooth jog along the boardwalk.
Reality:
1/4th mile into the run my child has finished off all the snacks I brought. By 1/3rd mile in she's made me stop to pick up a toy she's dropped approximately 10xs. By 1/2 a mile in she's discovered the sunshade and is using all the strength of an 11 month old to rip it off. By 3/4th's a mile in she is bored and ready to get out. By 1 mile I'm now carrying her and pushing an empty stroller home.
Ah... really, I can't complain. I only have 1 child. There are mom's out there with 5+ kids. I don't know how they do it. I guess all you can do is laugh it off. The whole "When life gives you lemons is make lemonade". Or Lemon Poppy Seed Rice Krispy Treats. Same thing. Which is what I did. And what you should do. I love the way the muffin mix gives these a delicious lemon flavor, and then the poppy seeds just make them look extra cute. Definitely a Welcome Spring type of treat. Because lemons just scream springtime to me. Bonus is these are so easy, one of the simplest way to really spice up your rice krispy treats! So go whip up a batch of these yummies today!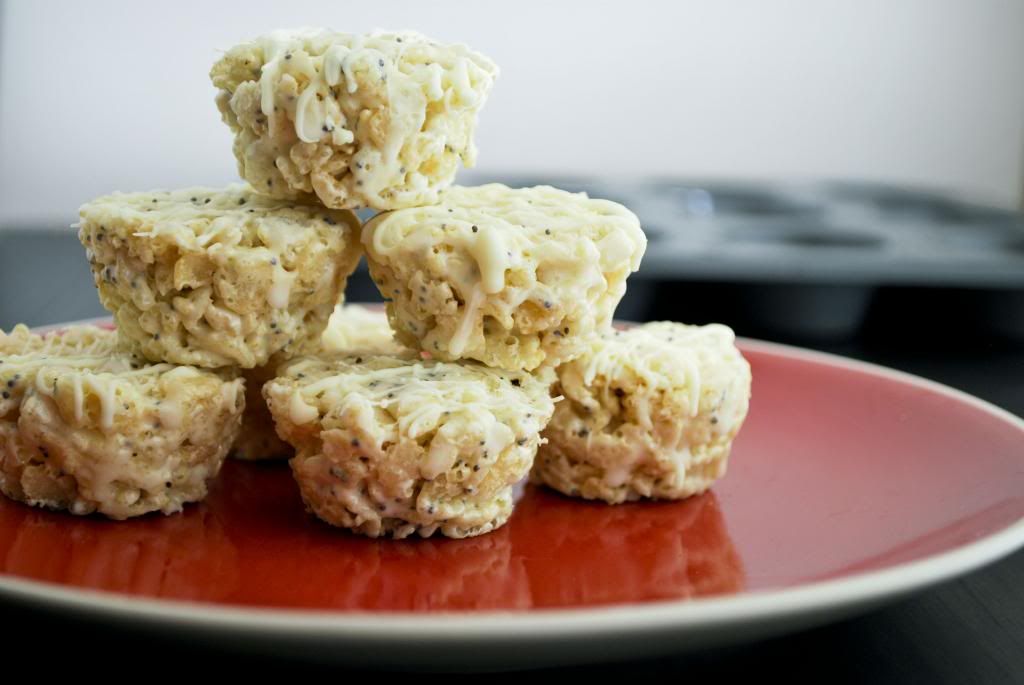 powdered sugar glaze (mix 1 cup powder sugar with 1 Tbsp milk)
Pour the rice krispies into a large mixing bowl and s
et aside.
Melt the butter in a saucepan over medium heat. Once the butter is melted, turn the heat down to low and add the marshmallows. Stir until the marshmallows are mostly all melted (this will take a few minutes--low and slow is key for perfect texture) then
stir in the muffin mix
and vanilla.
Once fully melted, take them off heat and pour over the rice krispies. Stir lightly to combine. Dump
the mixture into a greased 9x9 pan.
Let it sit for about 5 minutes, then with greased hands go in and flatten the top. Allow them to cool about 30 minutes, then drizzle with glaze.
Enjoy!
**If you can't find a poppy seed muffin mix (it took me 2 stores to find one), you could instead use a dry lemon pudding mix and add 1-2 Tbsp of poppy seeds. You'll get a very similar result :)